Having a good domain authority is one of the obsessions that every online business person has for better search engine optimization. This is known to be one of the most important factors that Google takes into account to grant a better or worse position in the SERP. However, this is a term that not everyone responsible for websites and online stores in particular knows. In this post, we will show you the fastest way to obtain higher Domain Authority and better position your website.
What is the domain authority?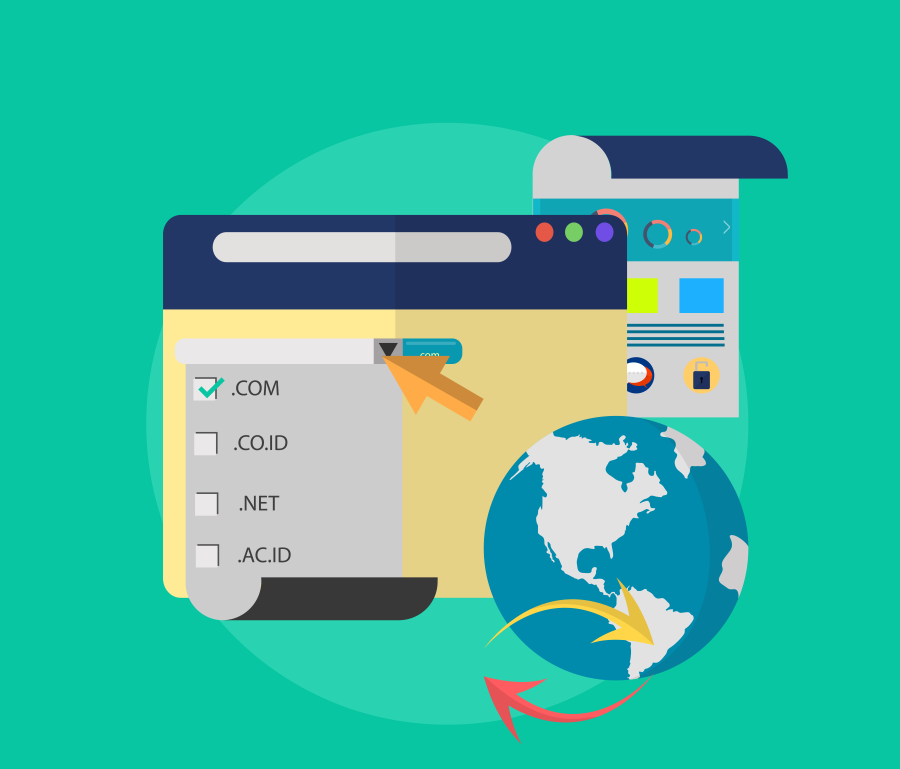 The Domain Authority measures the level of quality and trust of the links that point to a website. A score between 1 and 100 expresses the DA level. The higher the authority domain, the better you will position your website. By improving the DA of your website, Google will assume that your content is reliable, and will position it better than that of your competitors. This will help in improving your SEO positioning as well as traffic.
However, you can find content of worse quality or less relevance than yours in the first positions. If you have found yourself in such a scenario and felt unidentified, this guide will give you some of the best techniques to increase your domain authority.
Fastest ways to increase your Domain Authority
Moz developed a tool that analyzes the Domain Authority of a website and predicts how it will be positioned in the results. We can say that from 20, a website is considered to have good domain authority. Below are some of the ways to increase your Domain Authority.
1. Guest blogging
Guest blogging is a great way to get links and domains that point to your website by publishing your content on blogs of other authors. This is one of the most effective off-page SEO strategies. Always try to choose those websites that have a higher domain authority to take advantage of the push they can give you. Through guest posting, you can create a network of synergies with other recognized blogs in your sector. Thus, you can nurture your blogs with relevant and collaborative content, increasing your Domain Authority.
2. Improve the navigability of your website
You must create a consistent web page structure. It is about defining an appropriate relationship of the home page, secondary pages, and landing pages. If you want users to return, you must take care of the following.
I. Website speed: Having a slow website will make google penalize you, and also limits your ranking. Even good quality content on your site won't help you. It is therefore advisable to use plugins and perform manual actions like deleting unnecessary items to improve your website speed
II. Usability: Take care of your website design, make it responsive, and also mobile-friendly. Test the visualization from different devices and browsers.
III. Navigability: Plan and structure the menus to achieve the most appropriate navigation. From time to time, browse the menus from different types of devices to verify that everything is correct.
3. Creation of quality content
The content creation is essential to boost a website. It is necessary to create content periodically, but it is also important that this content is of quality and that it provides value to the reader. Remember that quality is a priority to quantity. Listen to the demand, analyze how to do keyword research, and edit the content that improves existing ones. Use all the resources at your fingertips to come up with valuable content. Create content related to the sector of your web page, and avoid anything that does not add value to the user and the page itself.
See Also : How to increase domain authority with backlinks?
4. Link creation
The creation of quality links is another very positive practice to increase your Domain Authority. There are two types of links, these are:
I. Internal links: This is a way of linking where you can link to other pages of your website, provided they are related. In addition to this, you can not only link yourself, but it is also good to link to outside pages that have great domain authority. A clear example is usually the pages of official bodies or Wikipedia pages. It is important to create an excellent internal structure within your site.
II. Quality Link Building: This is a part of off-page SEO. They are links to other pages that are directed towards you. However, you must be very careful with those who link you to avoid low-quality link. The websites linking to you must have to be of quality and natural links. This practice will make the domain authority of your site grow rapidly.
5. Work the on-page SEO
Working properly on the on-page SEO is directly related to Domain Authority. When your content is better positioned, you will receive a greater volume of visits. In the on-page SEO, a series of elements come into play. These are:
I. Keywords or Keywords: these are the main element to improve organic positioning. If you do not base your positioning on good keywords, it will be unfeasible for you to appear in the first results of a search engine.
II. Friendly URLs: To be more easily indexable, a URL must contain only lowercase letters, numbers, and hyphens.
III. Tags and meta tags: Correctly elaborate page titles, subtitles, descriptions, and links that you place in your content.
IV. Keyword density: The keyword you have used must appear naturally and with adequate density.
V. A good Snippet: This is the information that will appear in Google search results. It should show an attractive title and a small description of the content of the page that attracts attention and gets traffic.
6. Social Media Optimization
Developing an SMO (Social Media Optimization) strategy helps spread your content and increase the domain authority. Social networks allow you to spread your content and always keep it alive. Therefore, your website must have buttons to share, which can be used as easily as possible. By allowing users to propagate your content, we will be creating an audience and strengthening your name. All this will imply a rise in the DA of your website.
Conclusion
Working the domain authority of a website is essential to achieve a good positioning of your content in search engines. The above strategies can be used simultaneously to increase your Domain Authority. However, if you are unable to use them all at once, you can focus on just one and get good results.