Buy Dofollow High DA Web 2.0 Backlinks
This Package provides you with backlinks from blog posts on High DA domains.
Moz.com developed the DA (Domain Authority) metric and it is used to calculate how highly a website will be ranked in search engine results. All you need to keep in mind is that the higher a domain authority score a website has, the higher it will be ranked in search engine result pages (SERPs) for specific keywords. Websites with a smaller DA score will not be ranked higher, even when using the exact same keywords.
If you want to climb those ranks easily and quickly, then you should receive our new Web 2.0 DoFollow websites!

Buy Contextual Dofollow High DA Blog Post Backlinks
Utilizing Dofollow backlinks will rank your sites at the very top of the first page of every search engine result incredibly fast. Here's how it works: Search engines have a preference for websites with a high DA because, naturally, they carry with them a lot of influence and trust. So, as you can understand, this influence will be carried back to your own site if you manage to receive a whole bunch of Dofollow backlinks from these prestigious sites. This is incredible news to anyone who wants their websites to soar through the ranks. This whole process is also incredibly fast, so if you are really eager to get great results in a hurry, then we can guarantee you are going to be stunned!
Purchase
Conquer every search engine result incredibly fast with our excellent 2.0 Backlinks!
We have some of the most powerful 2.0 Backlinks you can find on the web to redirect back to your web pages today.
Our amazing 2.0 Backlinks can perform miracles for you and your websites!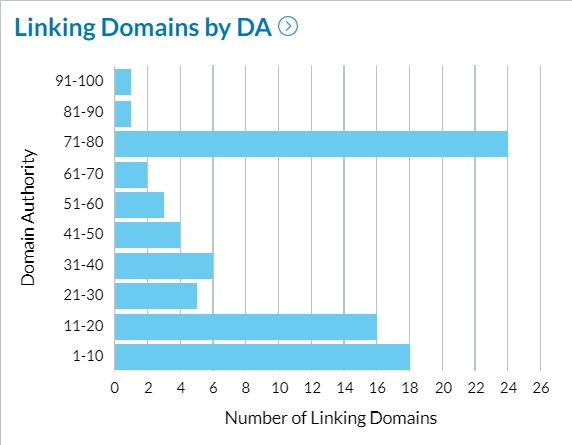 All you have to do is give us a list of the keyword terms you want us to rank and how many backlinks you'd like to receive for your web pages and we'll take care of the rest!
Our job is to create completely unique Copyscape articles for every single backlink you ordered from us. After that is done, we will add the keyword terms you requested into every single one of your original, brand-new articles.
And to wrap things up, every new article you ordered will be transformed into a blog post on a High DA Web 2.0 Blog. Your backlink will be featured prominently in every new post we will create on your behalf.
And if want even more we will sweeten the deal by making sure that every backlink you get from our services will originate from a web 2.0 blog. And that's not all! Without any additional charges, we will drip feed the indexing for all of your backlinks over 10 days by using indexing links!
You really shouldn't hesitate or you're going to miss out on our high DA Web 2.0 DoFollow Backlinks which are 100% safe and secure, ready to be used for every keyword term, on every web page!