Link Building Services Agency
High-quality links boost your website's SEO performance. Distinguish yourself as an authority voice in your niche, generate revenue opportunities, and build relationships with your market with high-quality links we can provide for you.
Our agency builds white hat links
Utilizing a process-driven approach with a leading-edge link-building strategy, we can significantly improve your search engine rankings and
SEO performance so more people can find your business.
Our process begins by bringing in highly relevant links to your domain's key target pages. This is the important ranking factor in Google Search ranking.
Then, we follow this 4-step flow:
Strategy
Using over 20 link-building strategies that work for any website, our bespoke link-building process uses your competitors' data to build the best-fit link-building plan for your specific website.
Outreach
Targeting superior-quality sites and influencers relevant to your niche and content, we then launch tried-tested-and-proven outreach campaigns. The outreach technique for your specific website is constantly monitored and adjusted to achieve high-traffic success rates and the best results.
Backlinks
Utilizing a variety of white hat link-building methods, we earn high-authority links for your website from low inbound link website. This builds a strong backlink profile for your site which elevates it above your competitors.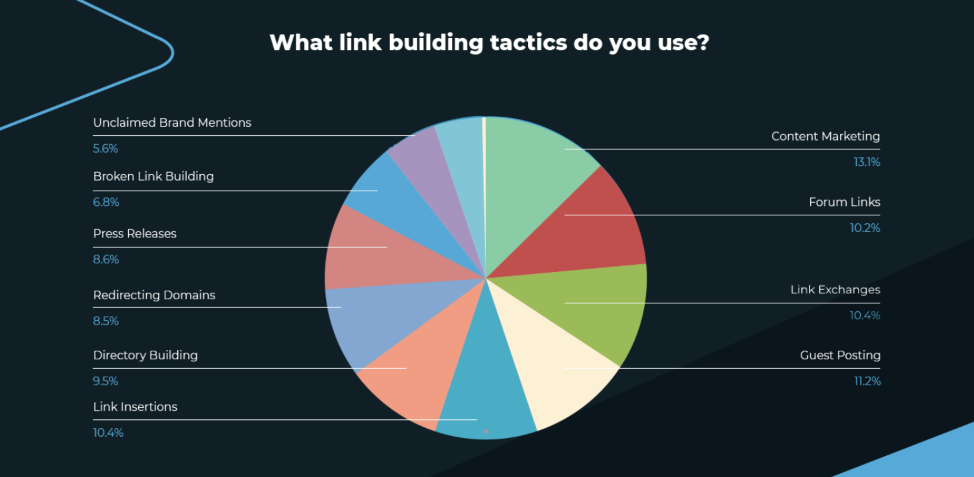 Results
We measure your project's results and communicate and collaborate with you to improve your campaigns, as we keep adjusting and fine-tuning our link-building techniques to get you the best results possible.
Why is Link-Building Services Important for Your Business?
Quality links from other websites are the No. 1 factor for ranking high in Google Search, which then enables more people to find your website.
You may have the fastest and most attractive website in the world, but if no one is linking to you, then you won't have much search engine traffic. More than 90% of people never get past the second page of search results. If your website ranks high because of quality links, it has more chances of landing on the first page of search results, so you get 90% of searchers' attention.
Our expert link-building services help you with the entire high quality link-building process. We use customized strategies and techniques that have been constantly improved and fine-tuned over the years.
Enjoy the Benefits of Cutting Edge Strategy and Data
After launching , our team has grown rapidly as we've earned increased demand and recognition for our very bespoke and holistic link-building approach. To date, we've helped more than 340 companies and built more than 25,000 high-quality links for them.
We do things that no one else does.
Composed of very talented people and link-building specialists from all over the world, our team focuses on manual  link-building because it has been proven time and again to be the number 1 most important factor in increasing traffic from Google.
Although each member has undergone our very exacting internal training, everyone is encouraged and supported to continuously learn improved link-building skills and strategies, test them out, and fine-tune them to execute incredible campaigns for our clients.
We don't settle for average. We're constantly pushing the link-building envelope to constantly be at the leading edge of the link-building industry.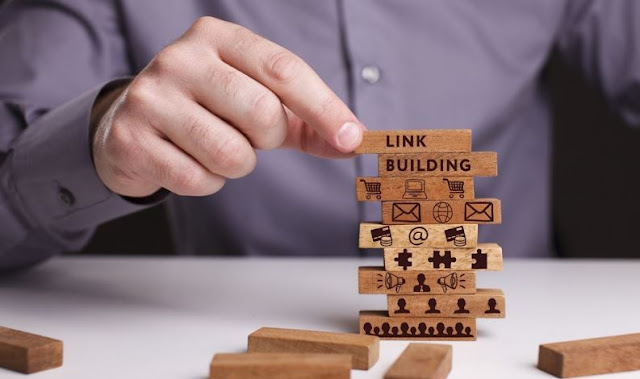 We do vigorous testing and lots of experiments.
We constantly test our services' effectiveness and experiment with our strategies, challenging our assumptions and never settling for "good enough". We believe this is crucial for us to become the best in the link-building industry.
This is why our clients love us.
We carefully and painstakingly craft our strategies.
Our team's vast SEO knowledge and expertise give us the big picture to craft scientific, customized strategies on a case-to-case basis for each client. We know the specifically required links to build for your website and we go after difficult links.
We use Big Data
Our team uses big data and proprietary tools to scientifically analyze link-building performance. We constantly monitor a huge amount of data to analyze link quality and your site's SEO performance.
Frequently Asked Questions
What is a link building service?
A link-building service provides your website with a reliable source of new backlinks. This helps improve your search engine performance and rank. Search engines like Google consider backlinks an important ranking factor as they indicate the trustworthiness of information from your site.
We work closely with you in identifying key pages of your site that would benefit from fresh links. Then, we'll perform competitor analysis to figure out exactly what your website needs. Our team of link-building experts will then craft customized link-building campaigns for your site to boost its rankings.
At Backlinkboss company, we also provide you with a range of other link-building services like fully guest posting, fully managed link-building, and white label link-building services. So far, our most popular offering is our fully managed monthly packages.
What are white hat link-building?
White hat links are links created in a natural, organic way, which Google loves. On the other hand, black hat links are links created to manipulate search engines (like social bookmarks, comment spams, and forum spams), which Google and all other search engines not only hate but penalize.
We build your links by launching campaigns and developing good rapport and relationships with bloggers/influencers, journalists, and webmasters who then link to your website. And of course , it's not cheap
What makes a good backlink?
A good backlink is a relevant, outbound link to a trusted website. Your site is viewed as trustworthy if it has a lot of backlinks pointing to it. Google sees these backlinks as good indicators that your website contains helpful and quality content.
What link-building strategies do you use?
Our company primary strategies are guest posting, broken link-building, journalist outreach, editorial outreach, resource page outreach.
We're proud of being recognized as one of the best link-building service providers. We also recognize that with this comes more responsibility to deliver only the best. We thrive on the challenge of being at the leading edge of strategy when it comes to link-building.
In everything we do, we keep our clients' best interests in mind. Our ultimate goal is to improve your search rankings by building top-quality links that will substantially boost traffic to your website.
Why do I need a link-building agency?
Link-building is a complex process that needs expertise and consistent proper execution to attain success.
Our team has perfected this process. We consistently build strong, high-quality links every month, with a different link builder assigned to your project at every phase.
Of course, you can always invest in building an in-house team. However, the cost of your learning curve might prove more expensive than having a reliable link-building consultant like our agency which already has vast experience and a proven track record to show for it.
You can focus on what you do best, and we can focus on what we do best to bring you the top-quality links that increase your website's traffic.

What distinguishes you from competitors?
We're not just any SEO agency. We're a specialized and focused link building agency.
We understand that each client's business has each its unique contexts and requirements, so we take a very careful and personalized approach to every project.
Using affordable high-level link-building techniques to achieve the best results, we launch customized outreach campaigns with a persona that closely represents your business.
Then, we monitor and scientifically analyze the results, as we fine-tune the tactics, communicating and collaborating with you throughout the entire process.
We refrain from using catalogs or databases just to make the work easier. Instead, we approach clients' projects organically, responding to each new project we take on with open-mindedness, the freshness of ideas, and dynamism.
Our team members are all tried, tested, and proven effective link builders. We have the vast knowledge, long experience, and proven expertise to build the ultimate link profile for you that will establish you as a cut above your competition.
How many links do you build per month?
On average, we build between 10 to 50 links per month. However, the actual number of links depends on the client, the project scope, and the package they want to build. Typically, we set a minimum guaranteed number of links per month.
Whether we hit our targets or surpass them will largely depend on the quality of your website content that we promote.
How long does it take to see results from link-building?
It takes at least 1-3 months to see meaningful results from any link-building campaign. Link-building is a long-term process, after all. All SEO professionals recognize that link-building is foundational to organic search success, and organic growth takes time.
We ensure that our link-building efforts align with your goals of driving more traffic to your website. Contact us for a free consultation and cheap link building service