Ever heard of the terms citation flow metrics or trust flow? Do you know what the difference between them is? A wide array of webmasters face troubles in understanding trust flow and citation flow and the difference between them.
Unlike the other concepts of SEO, understanding these terms as well as their differences might be a bit challenging. This article is for those people who do not have sufficient knowledge about these terms. As you go through this write-up, you can understand what flow metrics, trust flow, and citation flow are, as well as the difference between them.
Sites such as MajesticSEO and Moz play a vital role in ranking the websites. It also determines the authority of different blogs or sites. Unlike Google PageRank, tricking these metrics is not a walk in the park.
It is possible to find out the trust of the website with it. Citation flow metrics and trust flow play a vital role in making the process of ranking the websites in the prominent pages of Search Engines much easier.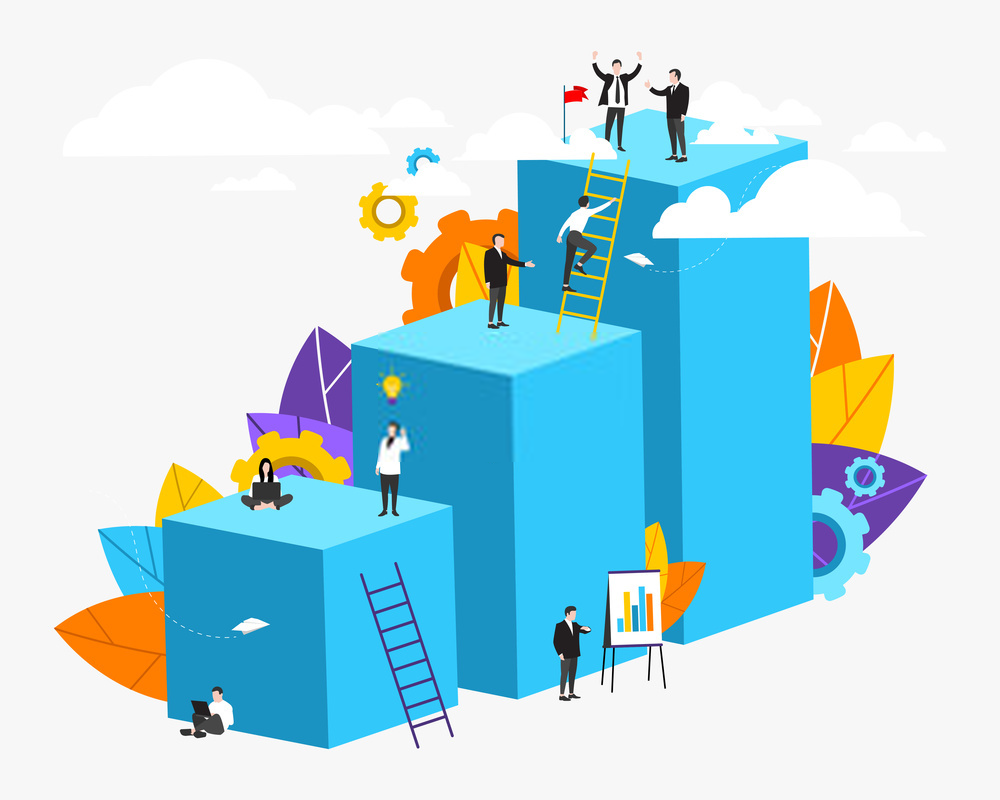 What is Citation Flow?
Citation flow is recognized to be a metric that helps in measuring how influential a specific link in a website is. It is done by taking the total number of links, which point towards it into consideration. The quality of links has no role in determining these metrics.
If there are a higher number of domains that point to a certain blog post, it is considered to be more influential. To understand it properly, you need to know the meaning of "influential". It refers to the ability of a blog or site to affect the readers of the site or blog or the targeted audience who has an interest in the products or services, offered by you.
All the different trust flow factors are considered to be the parameters for citation flow. As there is a rise in the trust flow, the citation flow enhances at the same time. There is no specific rule that the citation flow needs to be enhanced equally, according to the rise in the trust flow.
However, just because there is an increase in the citation flow, does not means there should be a rise in the trust flow as well. You need to keep in mind that in case few links with high citation flow points to your blog or website, you are going to find a boost in the citation flow along with some inbound links.
You also need to consider the trust flow at the same time. It is because links from the websites having poor trust flow, and yet higher citation flow might harm the blog or website. However, it provides a boost to the citation flow.
What is trust flow?
Trust flow refers to metrics that play a vital role in determining how reliable a specific link is. It is determined according to the quality of backlinks, which point towards your website.
In case you find that a wide array of trustworthy and authoritative backlinks is pointing towards your website, it must have a higher trust flow. You will be surprised to know that the trust flow of the majority of the websites on the World Wide Web is much less, in comparison to the citation flow.
A website might have a bunch of backlinks. However, there is no guarantee that all of them are trustworthy. You cannot also ascertain that the backlinks that point towards a website is a high-quality link.
Though you think that you have left no stone unturned in getting only good quality links for your website, you will always find that it has backlinks of poor quality. These poor quality links are generated by different directories or any other type of backlinks automatically.
To put it in simple words, the chance of ensuring that all the backlinks of your website will be of high quality is visibly less. This contributes to being the reason why trust flow fails to overtake the citation flow majority of the time.
In addition to this, a direct relation is found between the trust flow of a domain and the flow of organic traffic, it gets. In case a website has a higher trust flow, it indicates that it has a backlink profile of high quality.
Backlinks of high quality provide a ranking boost to Google. Thus, higher trust flow is an indication that the site has a high quality of content. If a website has a high trust flow and there are a plethora of backlinks pointing towards it, it is a sign that the website is getting a good flow of organic traffic.
Tips to measure flow metrics
For measuring the flow metrics, you need to go to MajesticSEO and enter the URL of the website. After this, you need to use the fresh index and tap on the search. It will show the backlink profile for that particular URL.
In addition to this, it also shows the flow metrics. A fair usage policy exists for users who do not sign up. If you want to extend the certain limits, you require signing up for a free account. Installation of the MajesticSEO extension for Firefox or Chrome is considered to be a suitable choice in this regard. It will be useful to you in determining the flow metrics of a certain website.
If you intend to determine and draw a comparison of several URLs at once, it is recommended to opt for the Bulk Backlink Checker tool. Raven SEO tools use the MajesticSEO API for determining the flow metrics data. You can reap a lot of benefits by using MajesticSEO.
It plays a vital role in identifying the actual problems for the penguin penalty and the top influencers in the niche. It also helps in analyzing the quality of links and prevent the building of irrelevant links through topical flow metrics. Besides this, it is also an ideal option to find valuable content.
Tips to enhance flow metrics
If you want to increase the flow metrics of your website or blog, it is recommended to adhere to the below mentioned seven golden points. Take a look!
Your main objective should be enhancing the trust flow
To ensure a healthy ratio, it is a prerequisite that the trust flow of your website should be higher, in comparison to the flow metrics. However, you need to keep in mind that enhancing the citation flow is not that important.
Give more priority to authoritative backlinks
Indirectly, it indicates that the quality of backlinks should be given more priority over quantity. If you have to choose between one authoritative backlink or one thousand backlinks, you should opt for the authoritative backlinks without a second thought.
Guest posting
Guest posting is regarded as the best option to get the authoritative backlinks for your website. However, it is recommended to keep guest posting to a minimum. Do not over the guest post as this might hurt your website.
You need to put a limit on the frequency at which you are building the links for your website. If your website or blog is comparatively new, do not build links excessively as it will do more harm than good.
Get links from the authoritative websites of your niche only
You need to keep in mind that MajesticSEO keeps a count of the topical trust scores only. You need to have a higher trust score in the topic or niche to rank it higher in the prominent pages of search engines and making your website stand ahead in the crowd. Do not build a link for your website just because it is an authoritative link.
Opt for it, only when it is relevant to the niche of your website. Irrelevant links might also harm the ranking of your website. It is recommended to have a better trust score in the relevant topic or niche, for ranking it higher in the prominent pages of search engines.
The right internal linking strategies
It is necessary to devise amazing internal linking strategies as they help to enhance the citation flow and the trust flow. Strong homepage along with higher flow metrics are known to affect the pages, which are interlinked from the homepage of the website. As you have backlinks to the homepage of a website as well as its internal pages, there will be a noticeable rise in the flow metrics.
Give preference to Edu and. Gov links
.Edu and. Gov links are known to add more trust scores to a blog or website. Hence, it is recommended to build links from the.Edu and.Gov websites.
No -follow links
Though no-follow links can carry citation flow to a significant extent, they do not help in boosting the trust flow.
With the banish of PageRank, Google now gives more priority to other metrics. Hence, it is recommended to improve the other metrics on a wide scale to improve your website on the prominent pages of Google in the long term.
Building backlinks of high quality is considered to be the only option to rank your website higher in the first pages of the search engine. Enhancing the flow metrics will also help rank higher in MajesticSEO which might be the future search engine.