Moz and Majestic are useful SEO tools. Both tools have distinct advantages over the other. My research into both tools tells me that one tool has its benefits over the other in certain daily SEO activities. Let's explore each tool in detail below.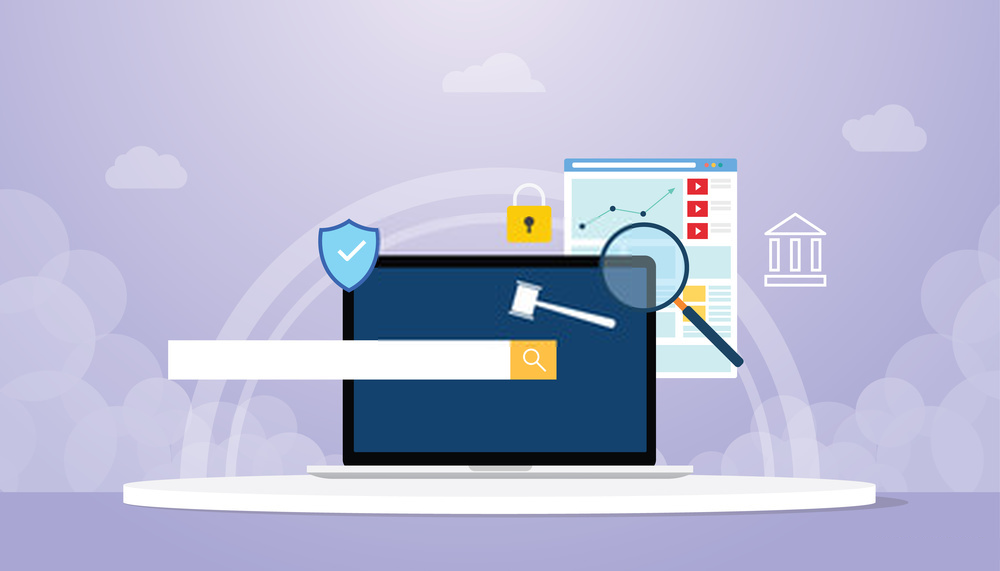 Majestic SEO
Majestic SEO's tool is one of those classic SEO tools that have been around for many years. Majestic provides the user with an overall overview of essential website metrics. The summary includes necessary parameters such as backlink breakdown, anchor text distribution, and more.
Majestic uses a proprietary scoring system to determine the overall quality of the site. Majestic's metrics are called topical trust flow and citation flow. Citation flow quantifies how influential the site is. Trust flow determines, in a numerical fashion, how trustworthy the site is. Trust flow includes an analysis of the website's neighborhood along with the quality of outgoing links.
Majestic has been around for more than five years. Majestic has gathered data during this time and uses this data to provide an overview of site history. They use this history to analyze a site's anchored text distribution. Majestic technology has a detailed anchor text distribution tab that allows their clients to view their links profile on whether or not they have a normal anchor text distribution.
One problem with the majestic system is the lack of social metrics. Social media is becoming more influential as a part of an overall website ranking. The social media aspect of the Majestic rankings is one of the poorer aspects of using their system. Social metrics to determine how influential a site is is an essential factor.
MOZ
In 2004, a company called MOZ began as an SEO agency. Three years later, this company launched its first-ever application called SEO MOZ. In 2013, SEO MOZ rebranded itself as MOZ. MOZ has an easy to use interface and navigation application that Majestic cannot match. The MOZ application is fast at analyzing URL data. When the URL is entered in the data is shown right away. The MOZ application has a "just discovered" tab that shows new links to a URL that is useful for citation link building.
MOZ has a unique proprietary metric system to determine the quality of a website. MOZ called this the page rank and domain metric authority system. This system is useful because Google no longer updates its page rank metric anymore. This makes MOZ's metric even more important than before.
MOZ is useful in understanding how social metrics affect site value. MOZ developed an app called Followerwonk that numerically scores Twitter user's influence on a topic or keyword. This social influencer application is one-of-a-kind and cannot be ignored as part of a comprehensive SEO tool.
MOZ's system and application are always up-to-date. There proprietary page rank and domain authority metrics are updated every 2 to 3 weeks.
See More : How to increase domain authority moz?
Summary
The summary below has a breakdown of the benefits of using MOZ versus Majestic.
Site Metrics
Majestic is the tool that does a better job at ranking a site numerically. Majestic has a better tool that allows more insight into anchor text distribution and backlink types. As you know, backlinks are critical to a website's overall ranking.
Backlink Profiling
Majestic has better tools that analyze backlinks in detail. Majestic allows the user to review backlinks to see where they are coming from. MOZ does not offer this analysis with its product.
Social Metrics and Influencer search
MOZ has a better overall application when it comes to social metrics. Followerwonk is currently one of the best tools on the market to find influencers to contact to get better brand exposure.
Neighborhood Check
Majestic has a neighborhood check feature that analyzes whether or not the website has a bad neighborhood. Bad neighborhood affects the websites overall quality. MOZ does not have this feature.
Citations and Brand Mentioning
MOZ has a date feature that allows users to analyze citation link building. When citations show up on MOZ, the application will enable the user to gain contact information on the original article writer so that the user can request a backlink. This tool is handy because the tool allows the user to obtain valuable data instantly.
Link Reports
Majestic has an application that offers more analysis on the link origin. Because of this, Majestic has an overall better link reporting tool than MOZ.