Every SEO knows: Buying backlinks violates Google's guidelines (TOS). Many successful SEO professionals and webmasters do it anyway, but don't talk about it. You pay for links, directly or indirectly. The reason is simple: buying backlinks works, even in 2020. Especially in the competitive niches there is often no way around it.
What are backlinks and what do we need them for?
To say briefly: backlinks are an essential part of OffPage optimization. Backlinks are on external websites and link to your content from there.
A backlink is basically a recommendation for your website. If your website is linked from a page with a high authority (domain authority), such as a newspaper, this can affect your position in the SERPs.
Now the good news first: Some of these links happen naturally. This means that the webmaster of a page "voluntarily" links your content without you asking for it.
The bad news: Only a very small part of the backlinks are created this way. For most, you have to do something – in some cases, even pay for a webmaster to link your content. Many bloggers prefer to forego your high-quality content if they are not paid for the publication … Sounds hard, doesn't it? Unfortunately, this is actually the case.
For this reason, buying backlinks is still a common practice in link building today and there are no alternatives in really competitive niches. No, on-page optimization and content are not enough to compensate for a weak link profile.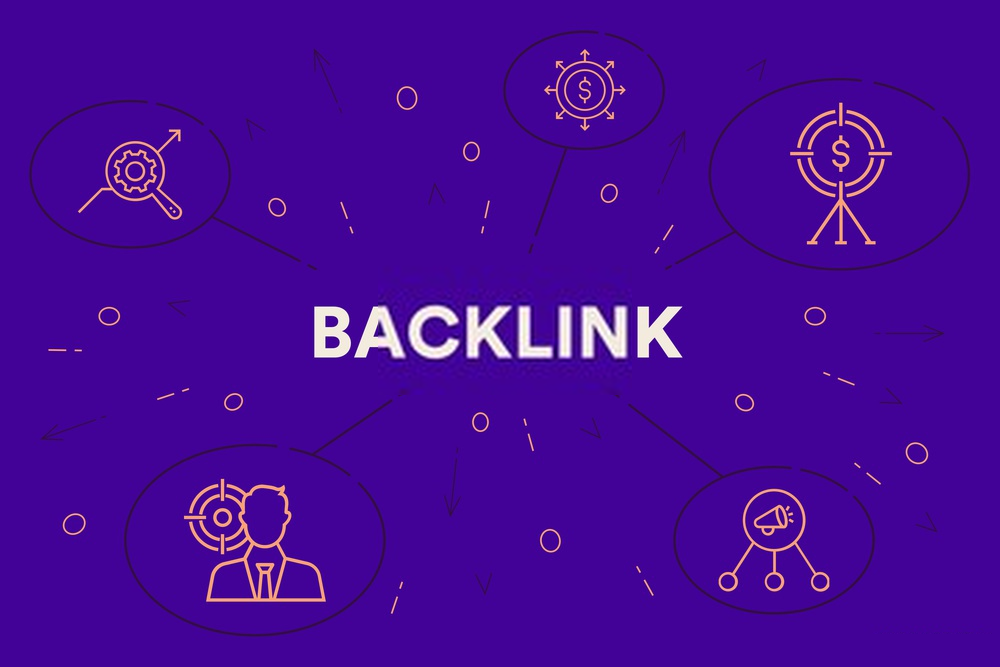 When and why is it worth buying backlinks?
The reason why many SEO professionals buy backlinks is because otherwise they would get no or too little backlinks. But when and why does it really make sense to buy backlinks?
# 1 It works
The main reason why SEO professionals build backlinks in this way is simple: it works well and is scalable. If you find yourself in a difficult niche, you will otherwise struggle. Successful outreach without money is very difficult.
Your money is also well invested, provided, of course, you are doing it right. The value of the link also increases over time. That means that a link purchase is almost like an investment in good wine: it is bought for a certain amount. Then it has to mature in a good environment in order to become better and better and therefore more valuable.
Expert tip
For startups and new companies there are free backlink sources with which a good SEO start can be made.
# 2 Little danger if you do it right
Are you afraid of the risk? If you follow a few guidelines and, above all, have researched and selected the landing page well, there is little risk of being punished or devalued by Google. If the Googlebot or a human Google employee notices a link purchase, this can lead to problems for your website.
# 3 PR agencies also buy coverage
You don't have to feel bad about spending money on a link. Almost all companies spend money to have their products printed on the cover of a glossy magazine – link buying is actually nothing else.
# 4 Buying backlinks is not prohibited!
Ultimately, Google is not the legislator. And it does not punish you when buying backlinks. Of course, if you do something wrong, you can get a penalty from Google or the purchased backlinks can be canceled by Google.
Important: surreptitious advertising is prohibited and therefore you should never pay for an advertising article without a label.
What prices are okay and where is caution needed?
As in any industry, the price of buying backlinks can give an indication of the seriousness of the offers. Too expensive is cheeky, but caution is also advisable when backlinks seem cheap. The higher the authority and the number of visitors to the website, the more expensive the link will be.
It is difficult to formulate general prices for backlinks because they simply depend on too many factors. Depending on the link source and niche, the prices vary extremely. What is a cheap link in one niche would be very expensive in the other niche.
As a guideline: A high-quality link can cost between 100 and 1,000 dollars. Of course there are much more expensive links, but the major newspapers only have nofollow links and they are not relevant.
To assess a price, you can look at the SEO and traffic metrics of a page using tools like Ahrefs and SimilarWeb and then compare them with other pages and prices of your niche. Many webmasters also give you the opportunity to publish a guest article on their website free of charge. The better known you are, the more often the publication is free of charge.
When can you expect first results?
Backlinks usually don't have an immediate impact on the ranking. It is often very difficult to assess the effects from a single backlink. That is why we prefer to speak of a link building process.
In principle, the older the link, the better the backlink!
For this reason, you should always agree a link of at least 2 years when shopping for links. In the best case, the webmaster does not remove your link afterwards because he simply forgot it.
There is also the "Link Echoes" effect, also known as "Link Ghosts". Simply put: if a strong backlink is removed after a long time, the rankings remain. The reason that Google handles the story in this way is probably that the Internet is always changing and backlinks are removed again and again, although the recommendation still applies.
First results? Duration depending on the project phase
It can take 6-10 weeks for the backlink to take effect. If many topic-relevant backlinks are built at the same time, the results may appear faster.
If you want long-term SEO success in a competitive niche, you won't be able to avoid buying a link. If your competitors do, you will also have to play along for better or worse.
You should always ask yourself: Would that be a link that I would click myself? In practice, the point is that the purchased link is really clicked on and does not look like it was bought. The trick is to make the link look like a natural link. We wish you success!