Over the years, more internet and mobile phone users tend to be more interested in localized searches. Local SEO has become prioritized by local businesses and SEO experts because a lot of people use search engines to find services or products near their locations. Therefore, getting the SEO local map for your business is more important than ever.
See also : On-Page SEO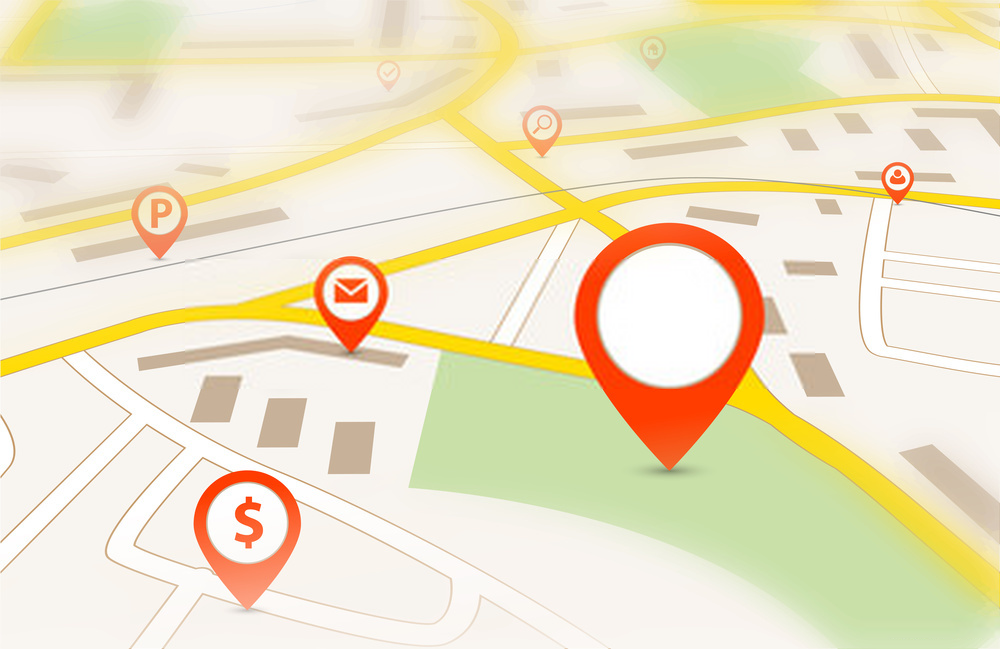 Tips for SEO local map
If your business isn't showing up for local intent queries, your rank is most likely dropping, and if your rank is dropping in Google maps or other search engines, then you need to fix your SEO local maps. Your top priorities should include local link building, local optimization and the entire features of on-page optimization. To achieve success in local rankings and the handling your SEO local map, here are some great tips you should start practising.
Open and actively run a Google My Business account
Google My Business is a great avenue to connect with users and prospects locally through google maps and searches. Opening a Google My Business account is free and gets you a business listing. Also referred to as gg my business or GMB listing, optimizing the Google my business listing is the cornerstone to getting your local SEO right. Even more, you can create google posts on your GMB account and publicize your products, services or events. This way, users can see your brand and events, directly in search engine results and also through google maps.
Use Schema Mark-up
Schema markup one of the most useful innovations essential to having an optimized local SEO. Schema Markup works to get your website content indexed and returned in search results. This is done through the use of codes that informs search engines what your content means through additional information, thereby boosting your website appearance in Search Engine Result Pages (SERPs).
The schema markup can be used for all forms of website content, including articles, reviews, events and even movies or show ratings. To make use of schema markup, you need to visit schema.org. An important to skill in using schema markup is to use the arkups that are most relevant to your business and then mark up more details. When using schema, the more you markup, the better the results on your ranking. Schema markup is valid for widely used search engines including Google, Yahoo! and Bing.
Local link building
Link building is a significant driver of active business performance in search engines. As an essential part of local SEO, link building is capable of boosting ranking within and outside your local area dramatically. Although link building may be expensive and time-consuming, especially for small businesses, with consistency, the rewards are attractive. Effective link building helps a business stand out from amidst competitors. Moreover, you get a page rank when you have quality links talking about your site as well as a high number of links from industry-relevant sites. To get quality links that will enhance your local SEO, look out for relevant directories, business listings, sponsorship, industries and websites, and associate yourself with them to earn links. However, you must be careful to avoid low-quality links like links that have no relevance to your products or links from spammy sources.
See Also : Backlink Service For SEO
Brand Building
If you can not afford to build effective links or you keep getting turned down, it is usually worth it to concentrate on building relations with your community and customers and also improving your brand. There are many approaches to brand building that you can combine. Brand building can get you links, reviews and ultimately improve your ranking and local SEO. Engage in a local event like charities or invest in the local community by hosting events and sponsorship. Hosting a charity or neighborhood sports events, for instance, may earn you a listing on their websites. Since most of the sites are usually very influential within the community, your business will gain some influence. Also, maintain a great relationship with other local businesses and influencers and earn a good reputation within your local community. Links will automatically follow a well-built brand. Buy backlinks can increase Ref Domain , good for Brand Building
Get local Reviews
A lot of potential consumers will first look for reviews before visiting your website or requesting your product. With excellent brand building, you may not even need to request that your customer give you reviews .when customers are well served, they will most likely leave a good review and also refer others. Local reviews are best for promoting both business image and improving your rank in search engine results. You can ask customers to review your business on Google my business or other websites that are related to your in industry. Either you are getting your reviews on google my business or other review sites, ensure you abide by the site rules and guidelines for reviews. Having both Google and third-party reviews like Yelps adds up to your rank on search engines
Use the same NAP across all channels
Having a consistent NAP across all channels where your site appears is essential in improving your local SEO. NAP refers to your name, address and phone number. When search engines see the same NAP on all website linked to your business, it easy to build trust and improve your ranking. However, if you have different NAPs across different channels, search engines will most likely regard your site as unreliable or inconsistent and reduce your ranking
On-page optimization
The last tip on this list is on-page optimization; however, it is not the least important tip for the best local map SEO. SEO experts focus attention on on-page optimization as it is critical in building website ranking. On-page optimization involves ensuring that all relevant details about your business location are available on your website. This will improve your rank on GMB and other local listings as well as bring out your site in maps and location searches. In on Page optimization; you should concentrate on having title tags that include keywords about your product, and URLs that have your brand name and location. The meta description and landing pages as well should be optimized. You can also use schema markup on your reviews to boost your ratings in search engines.
See Also : Link Building Services