How to find the right keywords in SEO
Finding the right keywords are considered the holy grail for SEO traffic. It allows a relatively new site to rank for multiple keywords. For a website with low domain authority, high-volume and high-competition keywords are impossible to rank for. So searching for long-tail keywords is the way to go.
How to target long-tail keywords
Although there are multiple strategies to find these keywords, the first step is to decide which tool to use. There are paid and free options when it comes to keywords tools. And for those who are just starting, a free alternative such as using Google's free keyword tool can give you a good list of keywords to work with.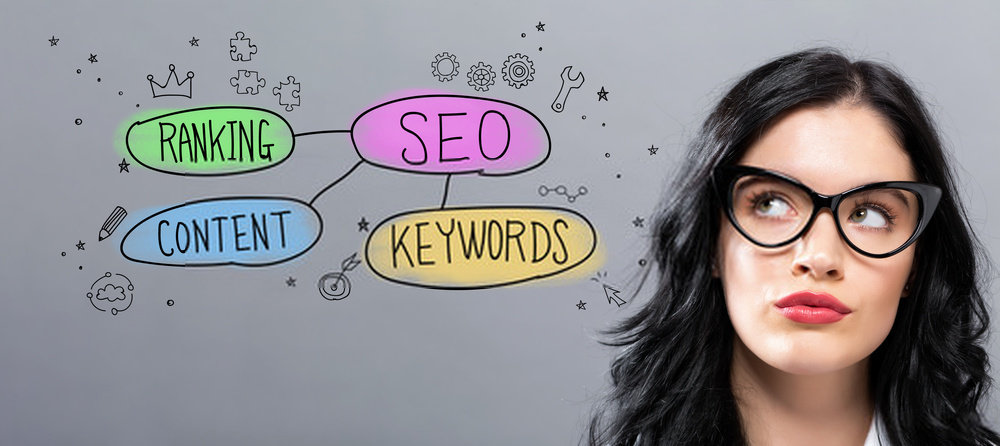 Below is how you would use Google's Keyword Planner to target long-tail keywords.
1) Start with a seed keyword
Determine what would be the main seed keyword someone would search for when looking up a site like yours. This could be a single keyword or at most two keywords that don't contain a modifier. Once you decide on a seed keyword, enter it in Google, and click 'Get Ideas.'
2) Go through the results on the keywords ideas tab
After clicking on the 'keyword ideas' tab, you'll see a list of keywords that Google thinks would be relevant to your seed keyword. But Google is not perfect. More times than less, you need to go through the list manually. Cherry-pick the most relevant keywords relating to your business or website topic that have a decent amount of average monthly searches.
3) Use those keywords and dig deeper
Once you have a list of keywords that are relevant to your site, use it to find long-tail variations of it. You need to repeat the process for each keyword to find the best ones to use on your site. For example, if one of the keywords you pick were 'search engine optimization,' a long-tail variation would be 'search engine optimization techniques tutorial.'
4) Filter long tail-keywords variations according to search intent and competition
Going after every-long tail keywords that you find would not be the best idea. Google's Keyword Planner doesn't show the competition for a given keyword, nor does it explain search intent. So it would be best if you did some digging on your own.
The best way is to go through the long-tail keywords in your list and enter it in Google's search engine. Check to see what's ranking in the top ten results.
Depending on what comes up, you'll know if the keyword is worth going after. The three most important factors that you need to determine are:
The keyword has search intent that matches the content you intend to create. The pages that are ranking in the top ten results are not overly competitive. Be sure that the keywords are not seasonal. Unless your website only does business a couple of times a year, seasonal keywords should be avoided.
On Keyword Planner's competition tab
It's essential to keep in mind that the competition levels in Google Keyword Planner are for their advertising platform. In other words, a high-competition keyword means there are a lot of pay-per-click advertisers for it.
Google designed its tools mainly for PPC purposes. So the data may or may not correlate with the SEO competition of that keyword.
Finding accurate search volume
Google used to display the exact search volumes for their keywords. But that is no longer the case. Now the tool just gives you a range of volume – from 1K to 10K, for example.
Unless you're an Adwords advertiser, getting the exact monthly search volume is impossible. Unless you use the following workaround:
Pick the keyword you want to know the search volume for.Then click 'add to plan'.Then you should click on 'plan overview'.The number of impressions that comes up is the number of searches that keyword gets every month.
The workaround above is great if you need to know the exact number of searches. But it gets pretty tedious if you have a long list of keywords to check. So when you can, upgrading to a paid tool will save you time to do the above task.
Finding long-tail keywords through a competitor's website
Using seed keywords are not the only way to find long-tail keyword variations. Another good idea is to see what keywords your competitors are using. You can find this information with Google's Keyword Planner as well.
Under the Discover New Keywords area, click the 'Start With A Website' tab. Then all you need to do is enter a page or main domain of one of your competitors.
What you'll see are out-of-the-box keyword ideas that you might not find if you're only using seed keywords. What's great is some of these keywords are low-competition and possible for you to target on your site.
Using Google Analytics to find long-tail keywords
This strategy might not be relevant if you have a new website. But if it's been online for some time, and you installed Google Analytics on your site, there's a goldmine of keywords you can uncover.
Under traffic sources in your analytics account, you should filter down to organic search. If you have a good amount of content, you can see which keywords people are using to find your site.
Try to find long-tail keywords that you are not explicitly targeting on any page. Creating and optimizing a page with keywords that you find this way is the best way to drive more traffic to your site. Google already sees your site as topically relevant to that keyword, so why not capitalize on it?
So before buy backlinks,you must know well about your strategy
Conclusion
Finding long-tail keywords is an art and science. You get better at it the more you practice.
With dozens of keyword tools in the market, mastering one of them will drive your SEO game way up and result in tons of organic traffic for your site. Now all you need to do is start writing content according to your keywords strategy, and you're all set!
See Also : Link Building Services