What kind of a sites do we want linking to us? Authority sites. That's my main criteria when I'm looking for link opportunities.
There are thousands of blogs out there that have been created specifically to sell guest posts to unsuspecting SEO's & they're total crap. They have boring content, generic WordPress themes & abysmal back link profiles.
These sites will not help boost your rankings & are a total waste of your money. The main factor I look for when I'm guest posting is whether or not the blog is a real site. Do they have a real audience who are actively engaged in the site? This means I'm looking for comments and Social signals – Is their audience commenting & sharing the content on that blog?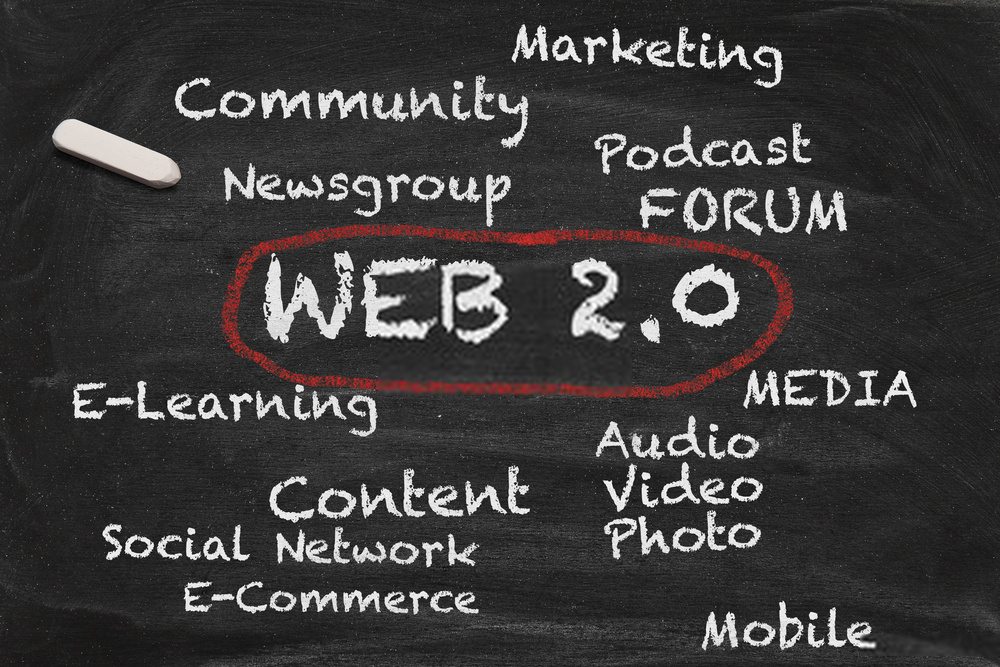 Authority blogs have a real audience for a reason, because they have enough real links & social signals to rank for a lot of phrases. This means Google already trusts them and is sending them a decent amount of traffic & getting a link from them will help pass some of that authority onto you.
Judging a blogs SEO strength on a metric like page rank or domain authority alone is flawed. These metrics can be artificially inflated with surprisingly little effort. I do use them as a rough guide, but I will ultimately make up my own mind as to whether or not a blog is appropriate.
Disguising Your PBN guest post from Google
We want to minimise out footprint as much as possible, to reduce the chance that Google can determine that we're using a private blog network?
You're going to want to add links to 3rd Party Sites in your guest post – leave everything followed, or else it will raise more of a footprint than if your article only contained your link.
Adding relevant links to your post will help disguise your paid link efforts & also indicate to Google that you your site is associated with these authority sites, since your link accompanies them so often.
What Makes a Good Supporting Link?
It's imperative that you add other links to you guest posts. These extra links will help disguise your true intent from Google and they'll also demonstrate the kind of neighbourhood your client should be associated with.
When I say you should be adding links to authority sites, I'm not talking about Google.com or Wikipedia.org. I'm talking about authoritative in your industry, not to the internet.
For instance, if I was looking for authority sites in the automotive industry, I would include links to car manufacturers & popular car blogs.
The whole idea is to disguise your link & give it authenticity, so we're surrounding it with industry heavyweights. You could even add links to other relevant industry websites that aren't in direct competition with you.
ie, if you're a mechanic, add links to car detailers & car rentals. You will be providing free links for these guys, so it's up to you if you want to take this step or work out a deal with a bunch of related businesses in your industry. Don't include in the same links in every guest post because this will create a footprint.
Powering links with web 2.0 backlink
Spammers who use automatic link building software build their links in tiers of descending quality and increasing quantity, to help control the flow of authority & ranking power to their money site.
You can use a similar strategy with your guest posts to protect your clients site.
By building paid links to your super white hat links, you will still be passing the lions share of the authority to your client, but you'll have the extra layer of protection from the big G.
I've used this strategy successfully in markets where I can't find any decent guest post opportunities. ie, if a client only wants com.au links, but they don't exist, we can create a few legitimate links on low quality com.au domains, then concentrate our guest posting efforts on these URLs.
It's not an ideal situation, but sometimes it's still the best option.
Blog Commenting
I'm not talking about spamming here & I'm definitely not suggesting you blog comment to build links. We want to leverage the traffic other popular blogs are already receiving. Check out recent posts on other high traffic blogs in your industry.
Read the post, if it's suitable, add a genuine comment & link to your guest post as a reference. This should send some highly targeted traffic your way. Not only that, but the people who will follow those links are commenters, so they're more likely to comment on your post.
Getting Even More Out of Your Guest Posts
Most people consider their job done once their guest post is live. We're going to go the extra mile & promote our content. The idea is to amass more comments & social shares on each post, in turn driving more traffic to it & increasing its SEO strength.
Facebook Sponsored Content
We're obviously not going to spend a fortune on this, but it can definitely be worth your time spending $5 promoting your guest post to the right audience to increase its visibility. I'm not going to get into Facebook advertising here, all I'll say for now is that it's an extremely powerful (and cheap) platform and if you plug into the right custom audience, you can increase your exposure immensely.
Check Out Those Comments
Have a look at a range of posts, do they have real comments? Most WordPress themes will show the number of comments each post has accumulated alongside the title. So you can get an idea of how genuine a site is just by checking out the homepage.
I will sometimes let a lack of comments slip if I see evidence of REAL social sharing. This means that there is a regular audience & we may be able to coerce a comment out of them with some engaging content. Make sure you read some of them, spotting spammy comments is dead easy.
You need to be aware of fake social engagement. If every post on a blog has exactly the same number of shares & tweets on each post or an unusually high numbers of shares, tweets, etc. These are both red flags & would warrant further investigation into a sites legitimacy.
See Also : Backlink Service